CENTRE OF THE CENTRE, 2019


---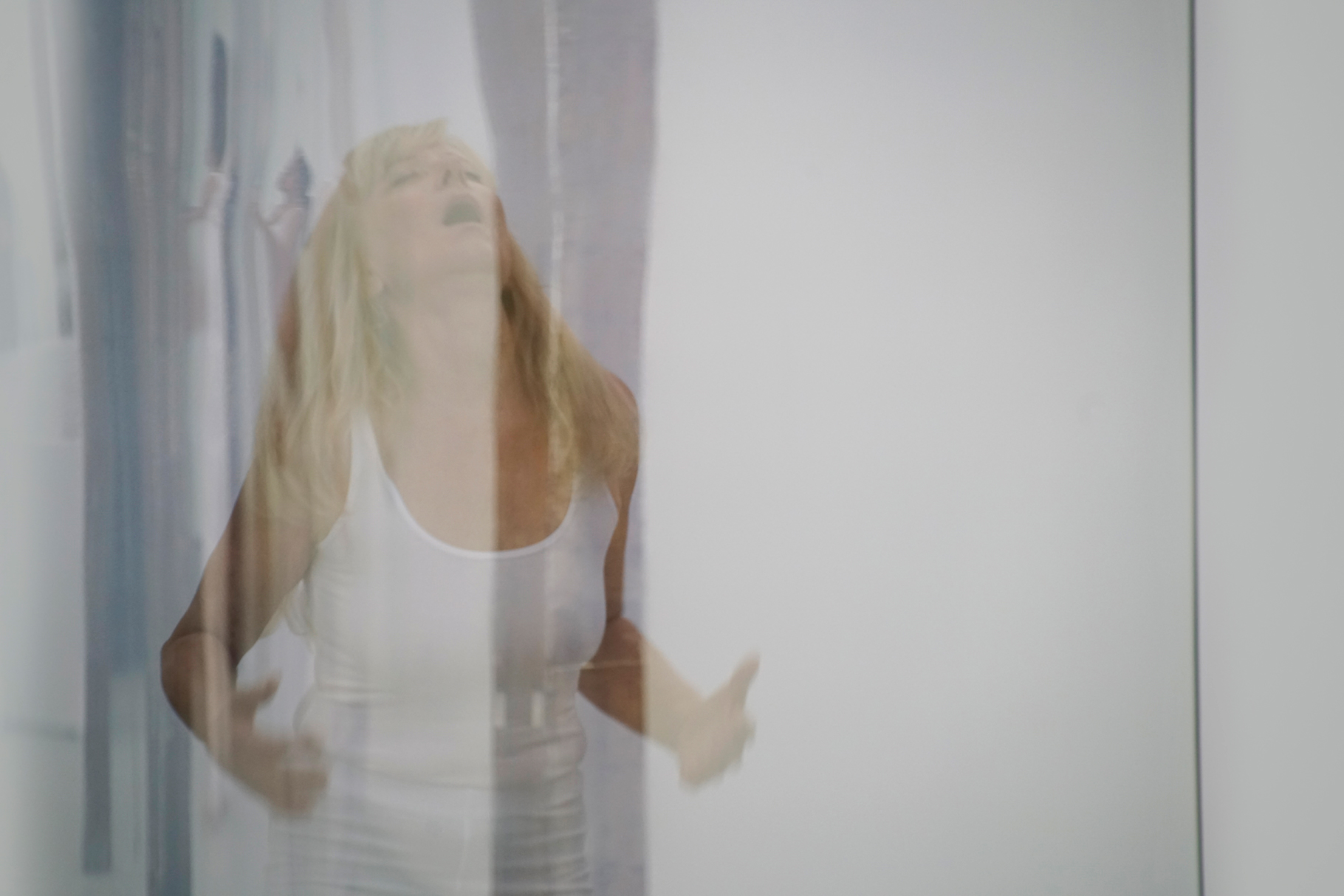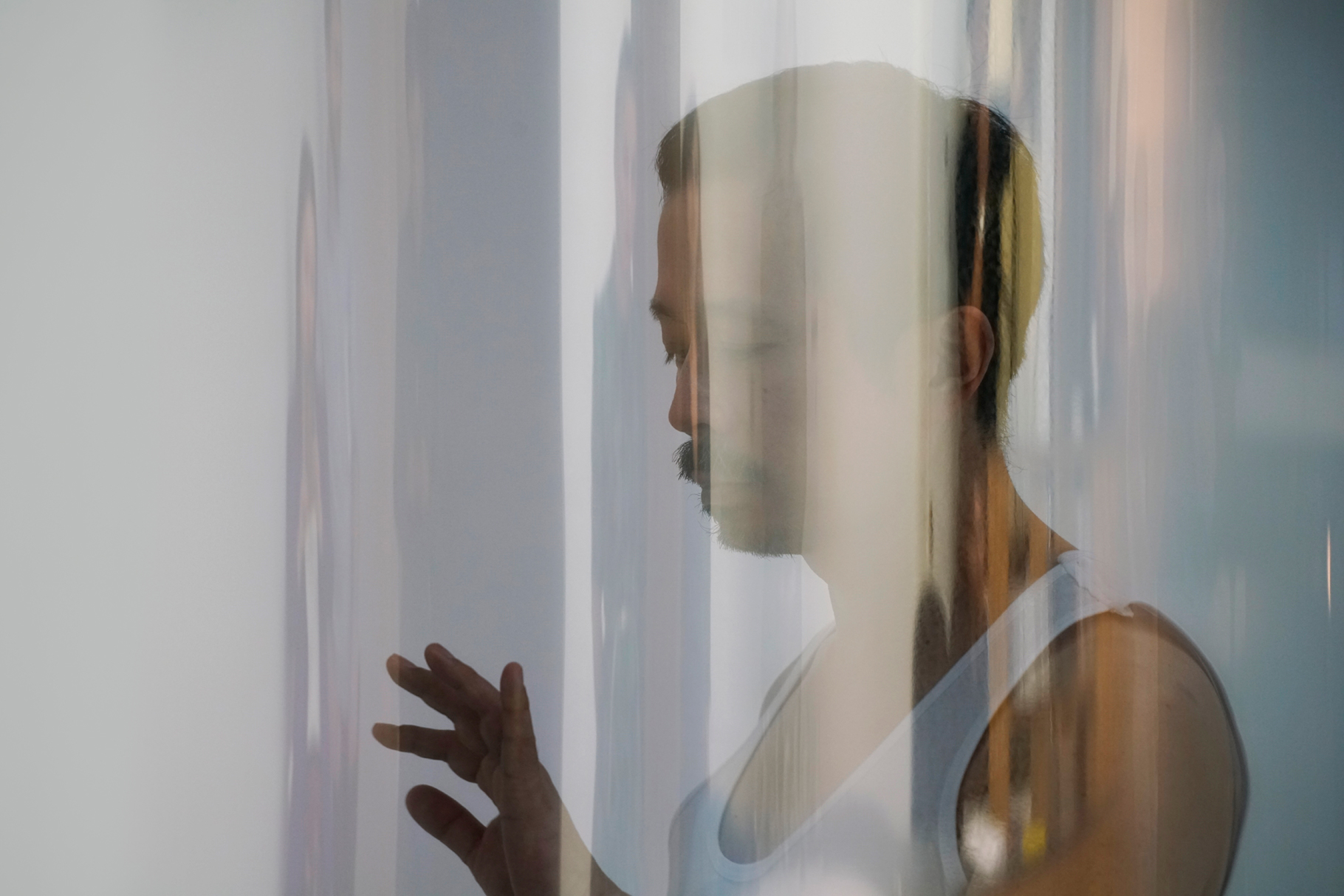 Respire, Respire, 2019, breathwork performance with dielectric glass works, 20 minutes






Photo: Clemens Habicht, Ana Lefaux, Zan Wimberley & Document Photography





ARTSPACE, SYDNEY

AUG 22 - OCT 27, 2019

Co-comissioned by Artspace, Sydney; UQ Art Museum, Brisbane; & Le Confort Moderne, Poitiers

Curated by Alexie Glass-Kantor and Michelle Newton






Respire, Respire performance at Artspace, Sydney




Respire, Respire is a series of works based on a choreography of breathing, sculptures and performances. These were drawn from the protocols for breathing developed in collaboration with Sabine Rittner, Associate Researcher and Music Psychotherapist, Institute for Medical Psychology, University Hospital Heidelberg, Germany. By breathing faster and deeper, performers gradually attain altered states of consciousness ranging from meditative, ecstatic and even to hallucinatory. In the choreography that joins the performers and the sculptures, the artist accentuates the necessary human and non-human balance responsible for maintaining and regenerating life on Earth.



Centre of the Centre, 2019, three-channel HD colour video, 48:9, 5.1 surround sound, 20 minutes




Performers: Omer Astrachan, Eugene Choi, Ryuichi Fujimura, Ana Lefaux, Keia McGrady, Michelle Newtown & Sabine Rittner
Harpist: Verna Lee
Sound Production: Matthieu Gasnier
Producers: Alexandra Pedley & Elif Temizkan
Performance Coordinator: Elyse Goldfinch
Developed in collaboration with Sabine Rittner, research associate, Institute for Medical Psychology Center for Psychosocial Medicine Heidelberg University, Germany

This project has been assisted by the Australian Government through the Australia Council for the Arts, its funding and advisory body; and the Fondation des Artistes, France


Cultural Mediation in Practice workshop, 2019, held by Museums & Galleries of NSW at Artspace, Sydney featuring Mel O'Callaghan's exhibition Centre of the Centre, with Marion Buchloh-Kollerbohm (Palais de Tokyo, Paris); Mel O'Callaghan; Lee Casey and Ellie Michaelides (Science Gallery Melbourne); and Emily Sullivan (Kaldor Public Art Projects). Photo by Document Photography. Mel O'Callaghan's Centre of the Centre was curated and developed by Artspace and is touring nationally with Museums & Galleries of NSW.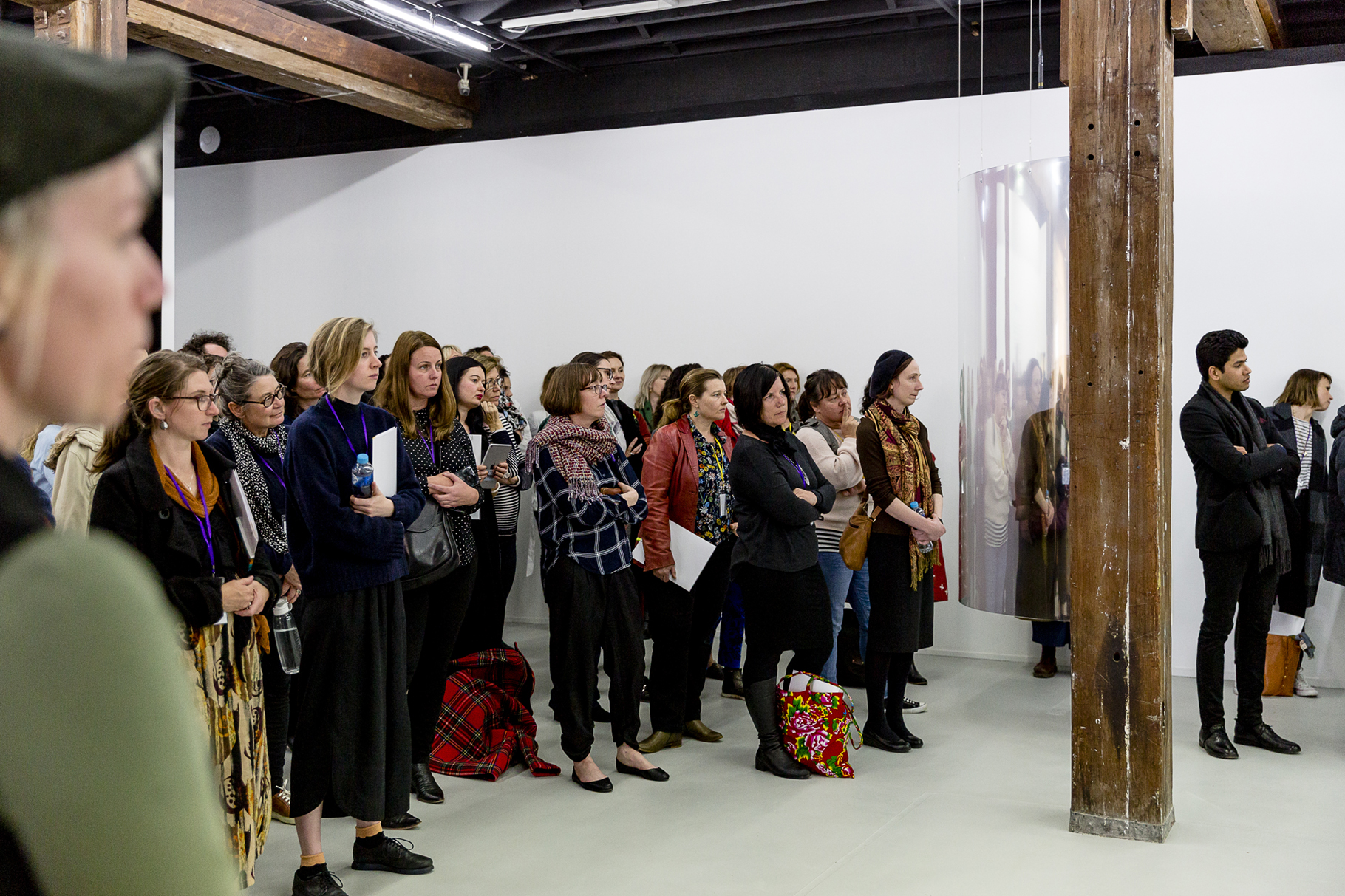 Cultural Mediation