MY HEART BENEATH THE EARTH, 2023


---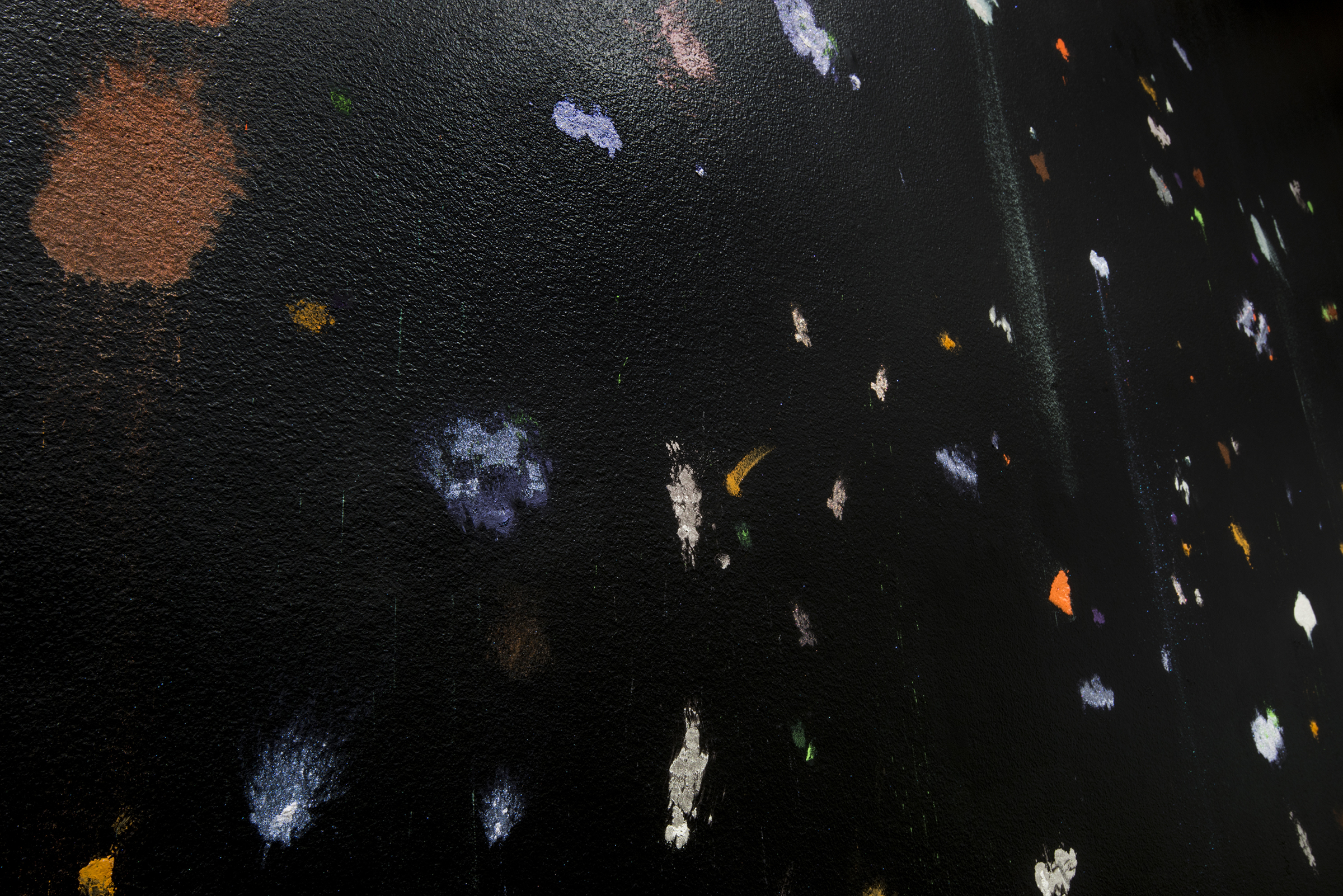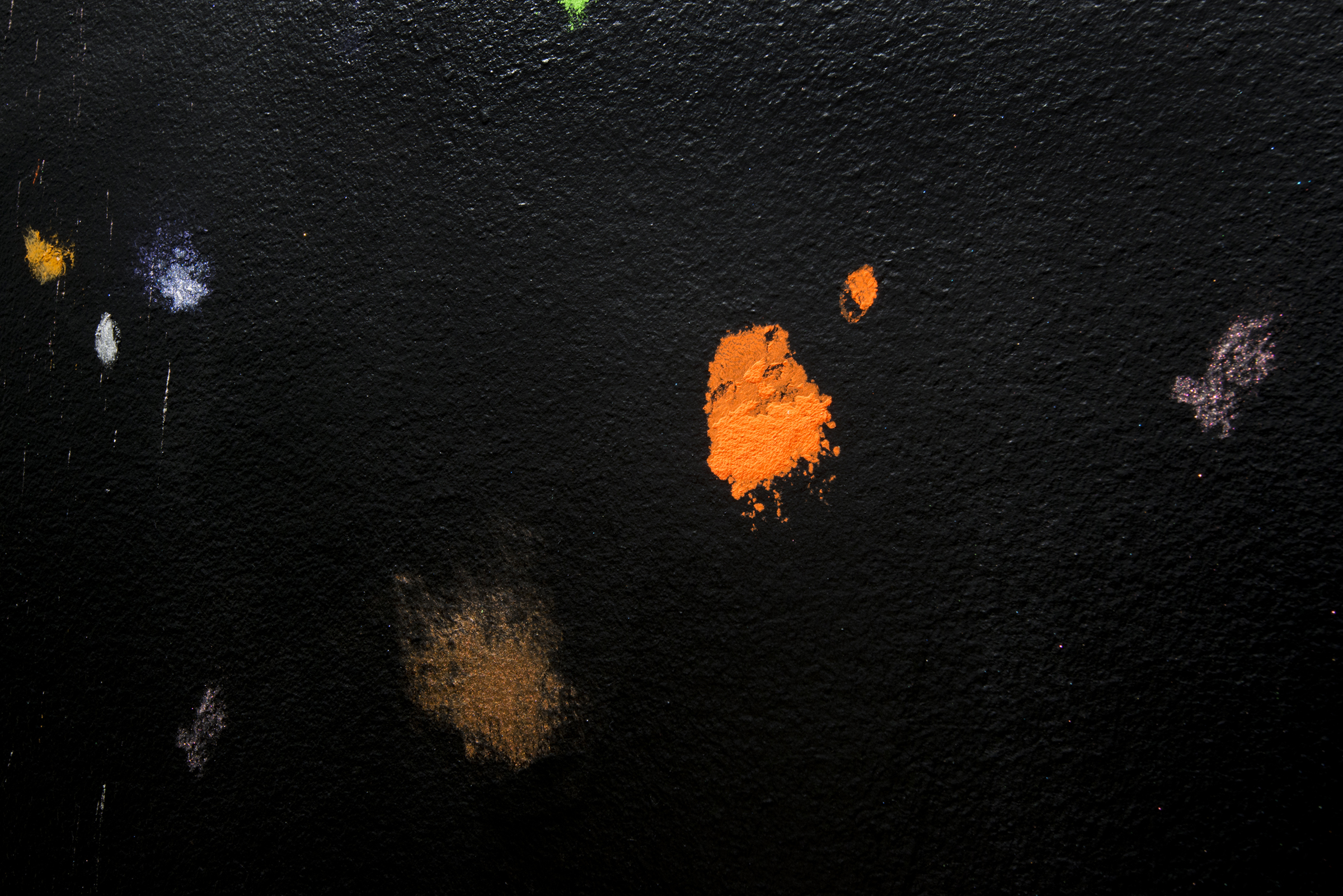 My heart beneath the earth, 2023, acrylic paint, titanium, hematite, silver, zeolite, phosphorescence, bronze, and ochre on wall, dimensions variable.




Photo: John Dean & Elyse Bouvier



'PULSE OF THE PLANET',
ESKER FOUNDATION, CALGARY

JUN 27 - AUG 27, 2023

Co-curated by
Shauna Thompson & Peta Rake




All the world began with a yes. One molecule said yes to another molecule and life was born.(Lispector, 1977)





Constellatory in form, this large-scale wall painting made with freshly crushed pigments is akin to the begins of life, both on a cellular and planetary scale. More than pigments, rare earth minerals are included in the painting, such as titanium, which is resistant to corrosion in sea water, aqua regia, and chlorine; zeolite, used to balance pH and remove heavy metals in the body; and hematite, used to restore, strengthen, and regulate the blood supply, which aids blood conditions such as anaemia; among others. The artists' relationship with minerals and gemstones is familial and omnipresent—her beloved grandfather Albert Chapman was a renowned minerologist who assembled one of the world's preeminent mineral collections.

In line with O'Callaghan's larger research practice, My heart beneath the earth charts the molecular and mineral level of our shared social and cellular beginnings. Like the improbability of a crucible moment—the initial split of the first cell 4.5 billion years ago, or the explosion of a star—My heart beneath the earth emanates from a singular impulse and its yearning for the collective. Crystallised here is this unlikely alchemical doubling, a metaphor for all multicellular life on Earth and the more-than-human lifeworlds we must be attentive to.